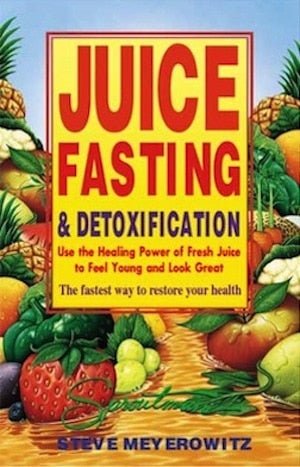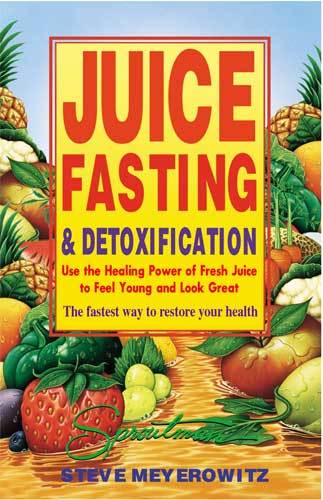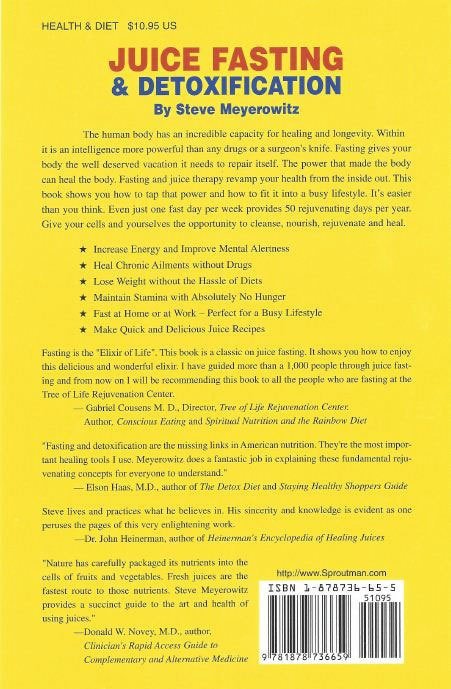 Juice Fasting & Detoxification
Please select all options.
Juice fasting promotes self healing.
The human body has an innate intelligence more powerful than drugs or a surgeon's knife. You'll be surprised at how easy it is to:
Increase energy

Sharpen the mind

Heal chronic ailments

Lose weight everyday

Avoid hunger

Fast at home or at work

Prepare delicious juice recipes

Detoxify your body

Exercises while fasting

Transition back to solid food and feel great
You will find delicious juice recipes in Juice Fasting and Detoxification.
Reviews from Juice Fasting and Detoxification readers
This book is a classic on juice fasting. I have guided more than a 1,000 people through juice fasting and from now on I will be recommending this book… – Gabriel Cousens, M. D. Meyerowitz does a fantastic job in explaining these fundamental rejuvenating concepts for everyone to understand. – Elson Haas, M.D. Easily the best fasting book I've read. – Nathan Batalion Your book helped me like a guide holding my hand. – B.J. Williamson Your juice fasting book changed my life. – April Wherman, Ashland I bought your book at a health food store. I sat down to read a few pages and ended up reading the whole book at one sitting. Thank You for such an informative book. I recently purchased a Champion Juicer and I am looking forward to following your book. – Allan Smith, Hillsboro I am preparing to begin my second juice fast…Your writing style is friendly, enthusiastic, and infectious. I'm interested in whatever you have to say. – Thomas Maynard, Schaumburg Juice Fasting and Detoxification' is my bible! I run a holistic web site and your book was one of the first I read when I first got into natural healing about 5 years ago. Thank you for your wisdom! – Allison
Includes charts, photos, illus. ISBN #1-878736-65-5. 1999 ed. 168pg. Ppbk.