It feels like everyone is trying to get into the wheatgrass market these days, or at least discover the next superfood. A quick google search yields enough results to completely overwhelm a person. Whole wheatgrass powder, wheatgrass juice powder, freeze dried wheatgrass, and even wheatgrass shots preserved in tubes. How do you choose?

With such a saturated market, it can be easy to get lost in claims and hype. So let us clear some things up. What is it that makes our wheatgrass capsules SO AMAZING?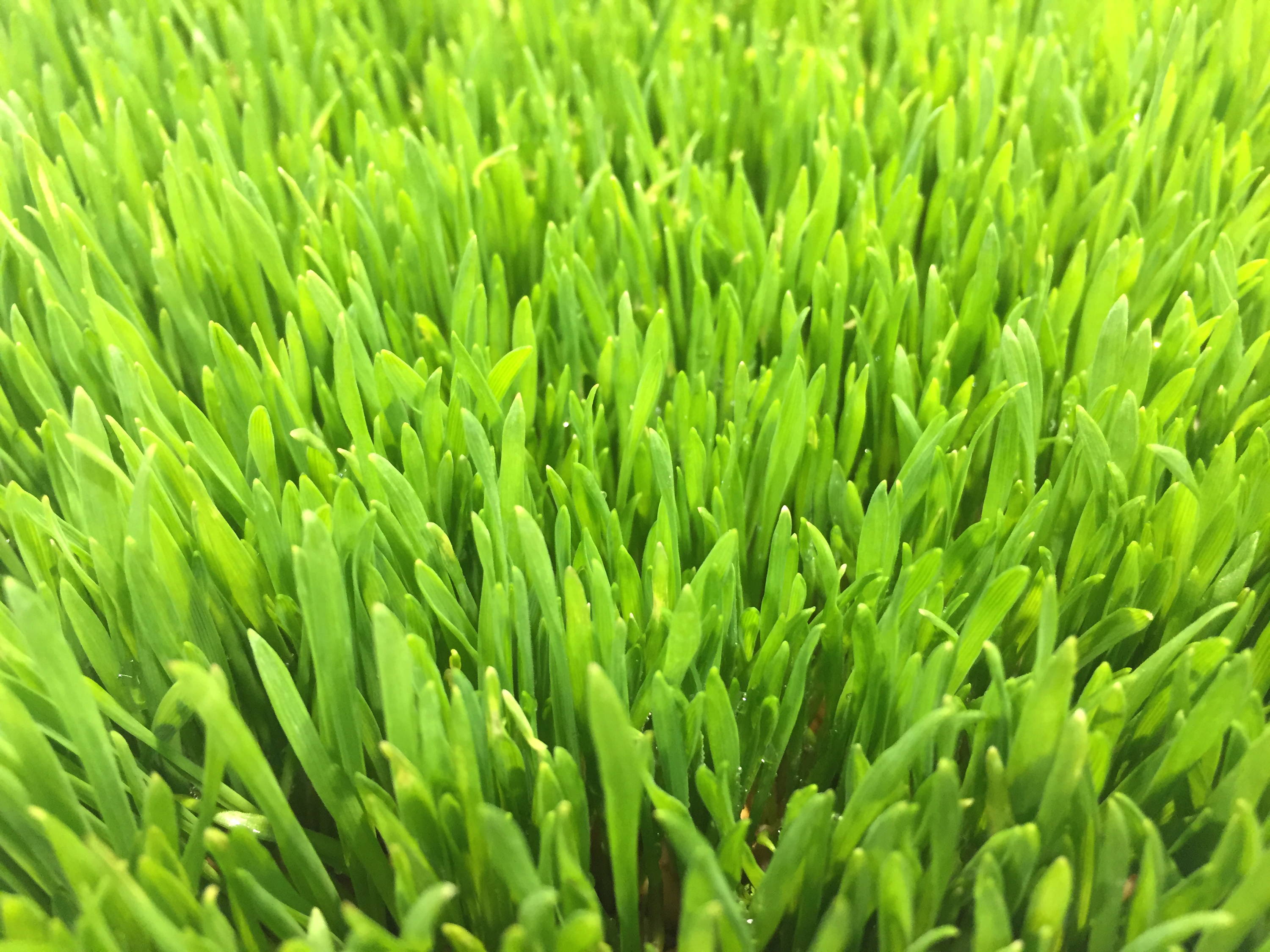 Wheatgrass Juice Capsules
I love these. I'd purchased these for my mom as she was having trouble dealing with the frozen juice packets. She loved them but it was just getting harder for her to use them. These are a nice option for her. I love the vibrancy of the scent when you open the bottle each day. Thank you.
-Tofuannie
Our organic wheatgrass 'juice' powder is nutritionally superior
Where we source our food matters. Our wheatgrass is outdoor grown on super nutrient dense volcanic soil. It is then harvested and juiced in a massive single auger slow juicer, much like the one you have at home.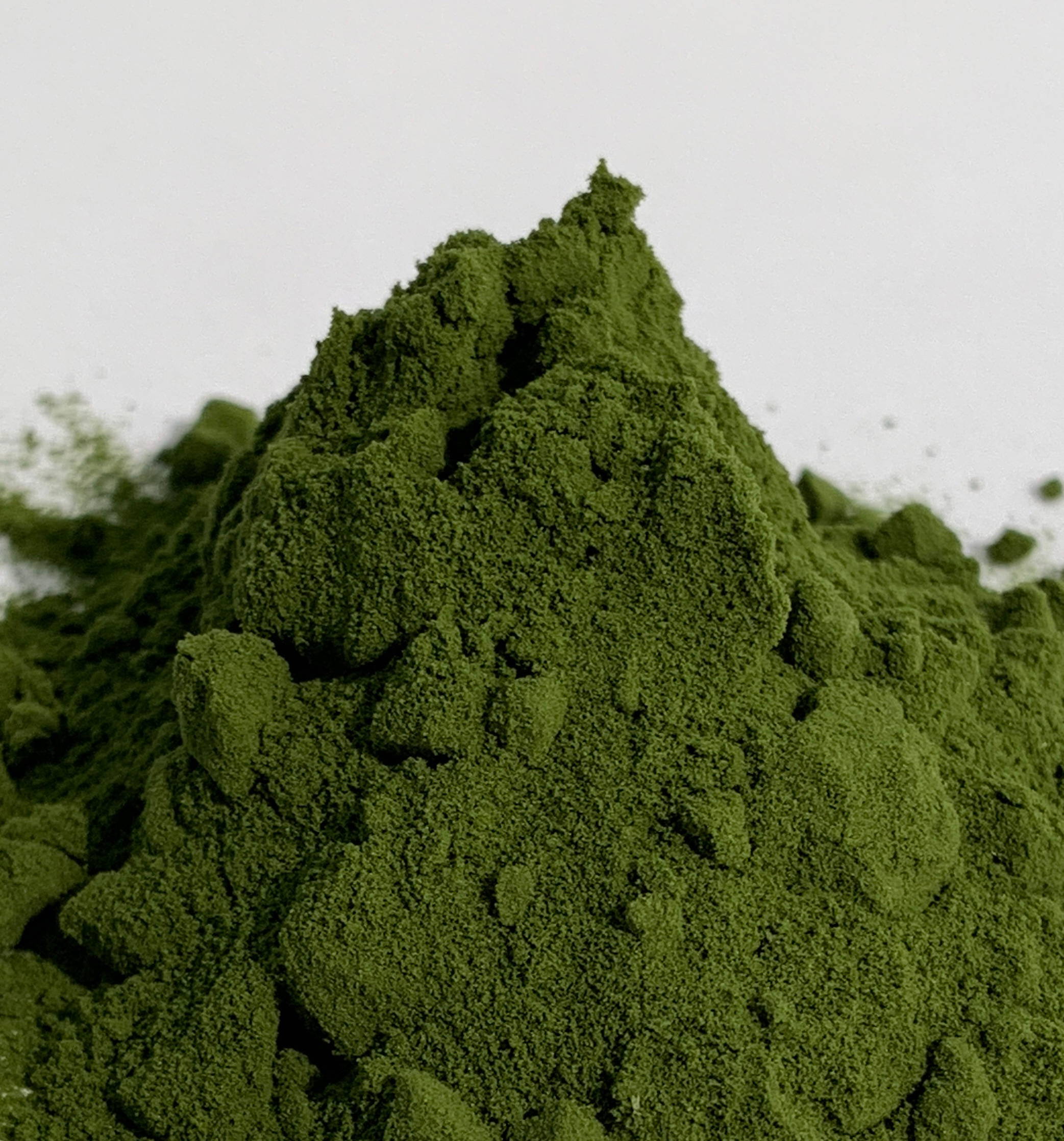 Only the good stuff
Unlike other wheatgrass products that cut corners by dehydrating and powdering the indigestible wheatgrass blade, we cold-press juice our wheatgrass to drastically improve bioavailability and immediately dehydrate it at low temperatures. Our delicate process ensures that the healing enzymes, nutritious vitamins, and energetic potential of the raw plant are preserved.

They are super easy to take
Assuming the product summation is accurate and that these are freshly juiced organic juice, WOW. It's so much easier than dealing with frozen packs.
- Rod K.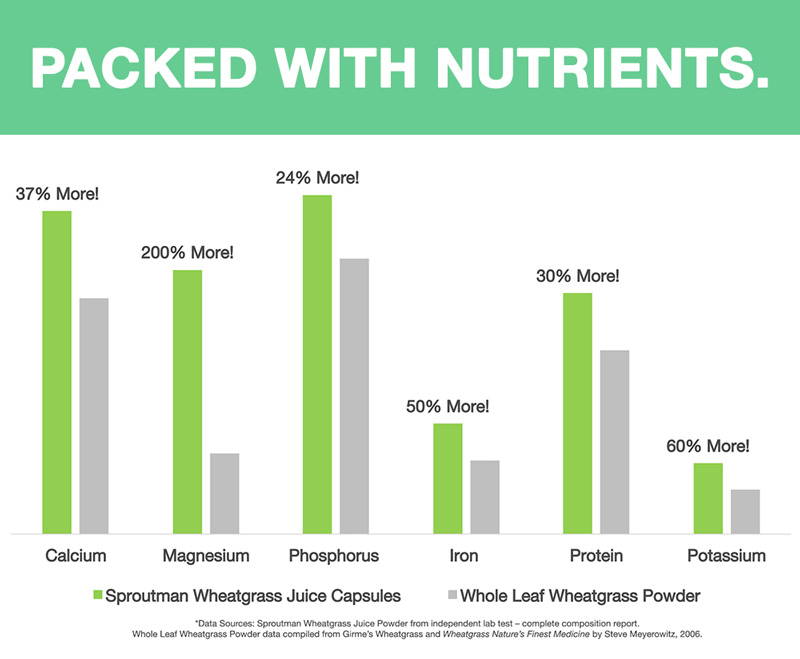 Finally, we put our wheatgrass juice powder into vegetarian capsules

Our capsules make it easier to enjoy your daily shot of wheatgrass. Whether you're on the go, traveling, or simply don't have the time to juice, you can still have your wheatgrass. Our thought is that if something's easier then it's more likely to become a healthy habit. And that's our mission: to help people be happier and healthier.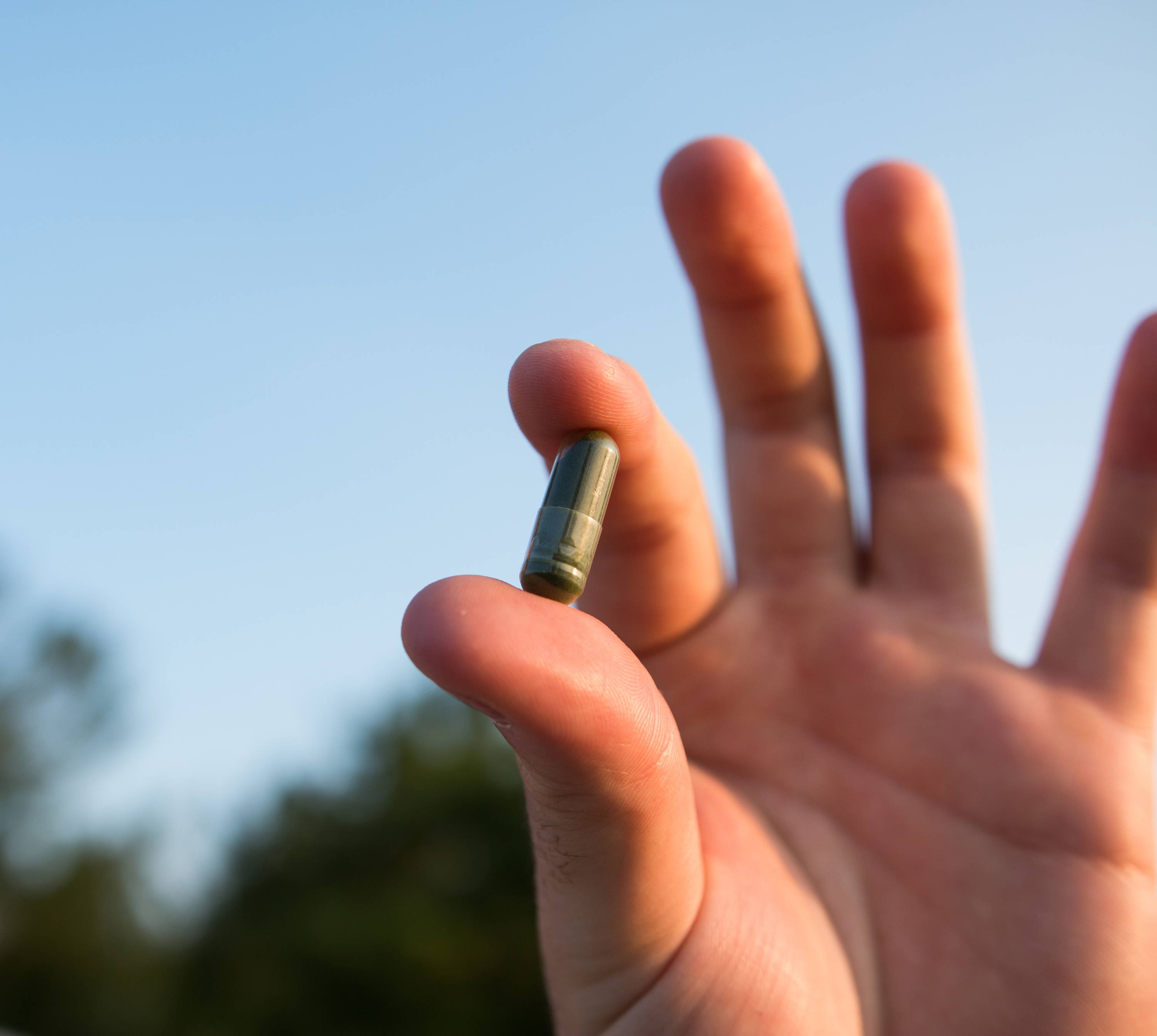 All of the vitality, none of the mess
Wheatgrass in a capsule?? I was skeptical at first, but after a week of using this product I can firmly attest that these wheatgrass juice capsules are AWESOME -- a rich dark green with a great fresh smell ! I feel the same vitality lift and sense of well-being from these capsules as I do with freshly juiced wheatgrass. And NO MORE MESS!

I love wheatgrass, but I've gotten tired of juicing it. And a shot of it is really expensive at the juice bars where I live. Now all I have to do is reach into my kitchen cabinet and pop three small capsules. So much easier.

How can it be the same as a shot of wheatgrass? For one, it's dehydrated JUICE, not that whole leaf stuff. And it's dehydrated at low temps so that the enzymes are still fully active. I sure am happy Sproutman created this product. I trust this company. They've been around a long long time.
- Andrew B.
We all deserve to nourish our bodies with rich, plant energy.
Our organic Wheatgrass Juice Powder Capsules are filled with raw, cold-pressed wheatgrass juice—nothing else. Perfect for on-the-go energy, detoxification support, powerful immunity, and all-around nourishment, all it takes is 3 convenient capsules to get your daily shot. And, at less than $1 per shot, it's definitely the most affordable way to make wheatgrass juice part of your daily wellness ritual.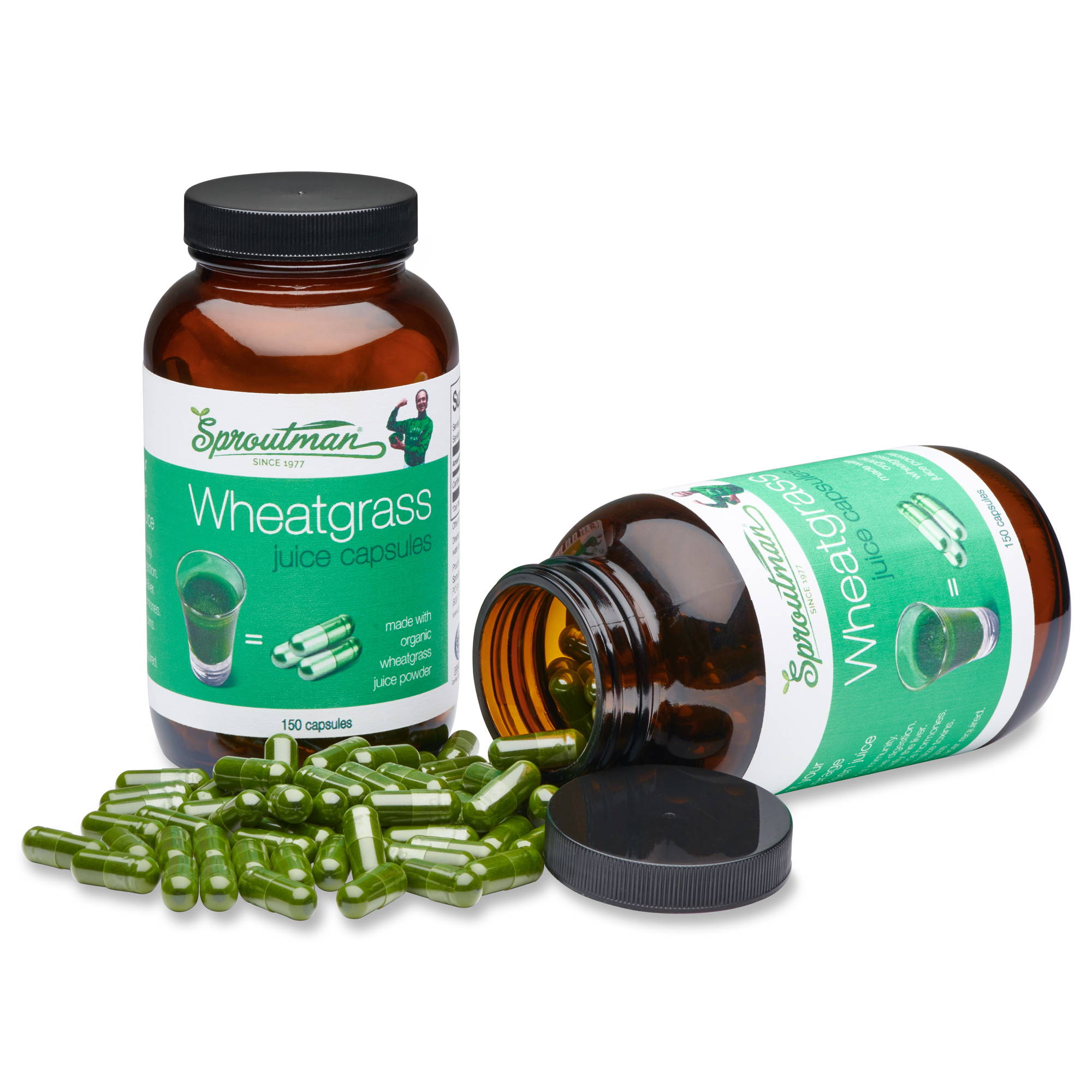 Raw + Vegan
Certified Organic
Gluten-free
Manufactured in the U.S.A.

These are the best.
I've been loving these pills, makes a huge difference.
- Alex D.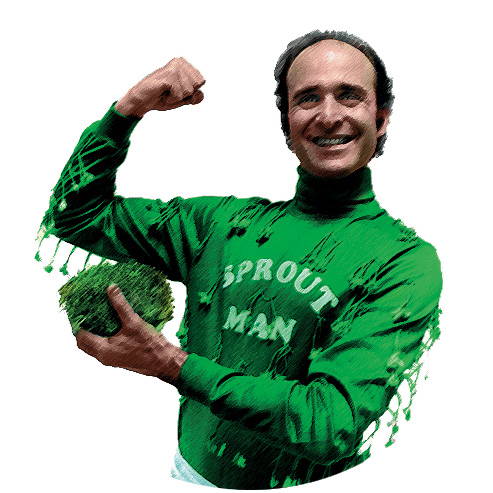 Wheatgrass juice is literally condensed sunlight energy. It is one of the most potent forms of nutrition on the planet.
– Steve "Sproutman" Meyerowitz
An exceptional wheatgrass product from a family who has made this their life's work. One can feel the difference usually with a clean energy lift after taking it. Not like other products at all. A powerful healing, detoxifying food. I highly recommend it.
– Dr. Alan Inglis, MD