Why Sproutman's Organic Sprouting Seeds are best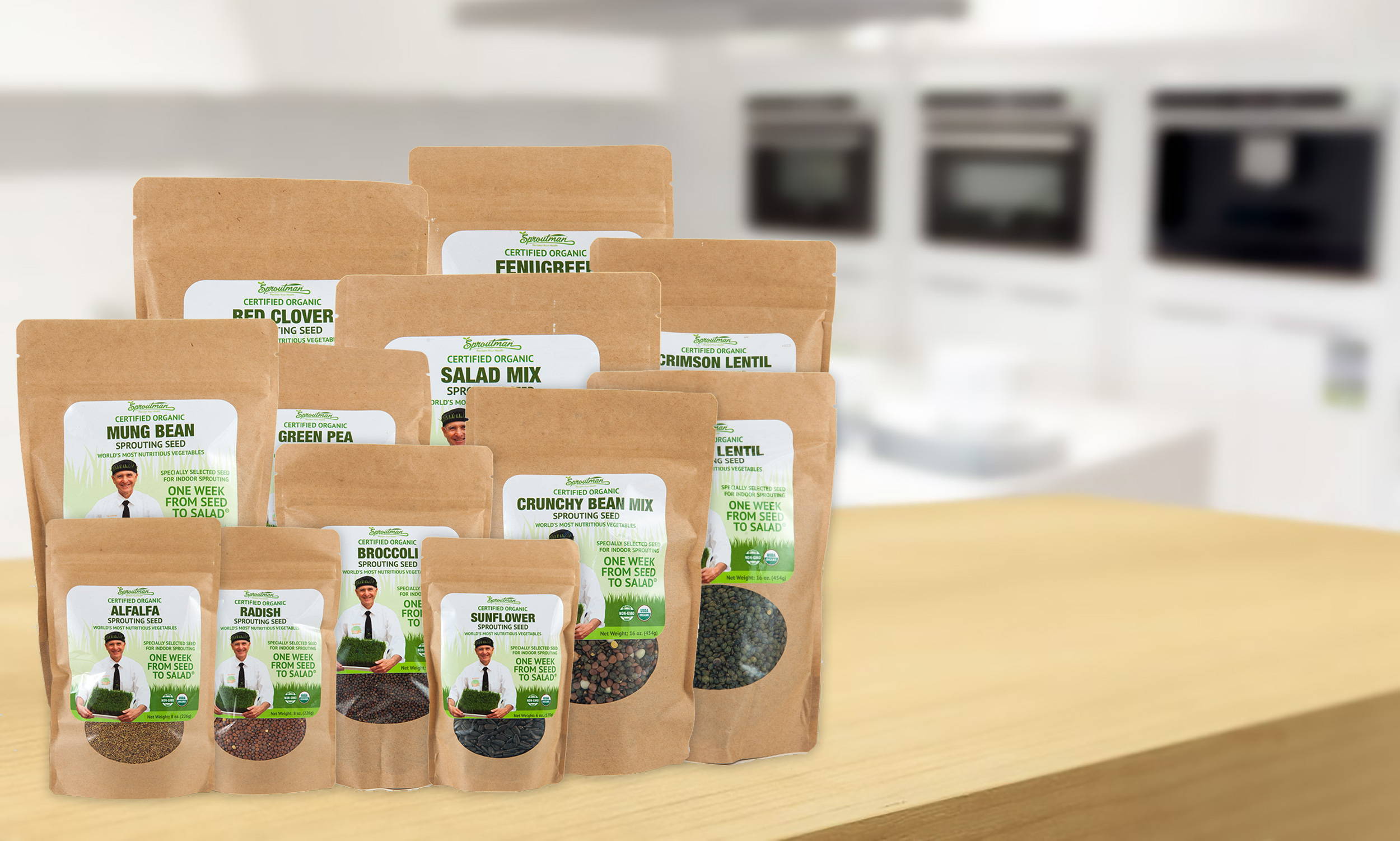 We source globally from select, trusted farms and importers. This allows us to offer an eclectic variety, and consistently great quality.
Every batch is independently lab tested, and comes with a certificate of analysis. The labs test for things like E. Coli, salmonella, yeast, and molds. Every bag gets stabbed with a 24 inch test tube to collect a sample. The samples get grown and tested.
Nothing in microbiology is 100%, but these tests get us pretty close to guaranteeing purity. In addition, it may be of some comfort to know that there has never been a case of salmonella from home-grown sprouts.
Only the cleanest batches are sent to us to be test-grown in our kitchen. We grow the seeds using the same sprout growers we recommend to you, to ensure that we'll all share in the same results. Not all seeds are equal! Every seed is tested before it's allowed to go to packaging and the Sproutman name is printed on it.

They have what you are looking for.
I researched a lot before I purchased... These guys get the best seeds out there. The shipping was so fast that it made my head spin.
-Jared K.

LOVE this crunchy bean blend!
You can throw them into any kind of salad for texture, including macaroni and potato salads as well as leafy greens. I've even tossed them atop pasta with some parmesan and olive oil for a quick meal. . . crunchy bean mix is my favorite of all the Sproutman seeds!
- Danielle C.

Awesome sprouts
I'm hooked on sprouting! Nothing better than fresh, home grown sprouts in the middle of winter. I tried others, but Sproutman seeds are the best. Great yields every time.
- Brian D.